We take pride in the way we design and install the system for your landscape.  Our designs are hydraulically based around the industry standards. We use only the best commercial grade products and water saving devices on the market to create a lasting and efficient system, and to ensure your confidence in the system, we offer a 1-year warranty.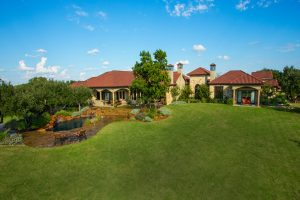 We use the latest in water saving technology in every system we install. We use drip irrigation exclusively in all landscape beds, installed with filters and pressure regulators to ensure years of use with minimal care. For grass we offer the option of drip or spray irrigation. We can consult with you on which option is best for your application and intended use. For example, many times when using large flagstone slabs for a seating area, we will recommend drip irrigation so that your furniture and tables do not get sprayed constantly. We also know the importance of what is called head-to-head coverage of your lawn when using spray heads.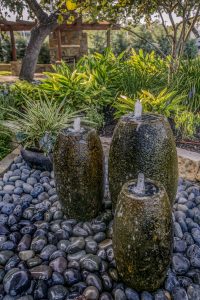 There are also what we call "Smart" controllers now. With the ability to monitor the exact flow of individual zones, shut down individual zones when a break occurs, and switch between well water and rain water
sources, the possibilities are endless. Give us a call, and one of our specialists can discuss these options with you.