Here at Acacia Landscape & Design, Inc. we believe that a picture is worth a thousand words.  That is why we love to provide each of our landscape customers with a detailed design before we begin a project.
There are many natural inh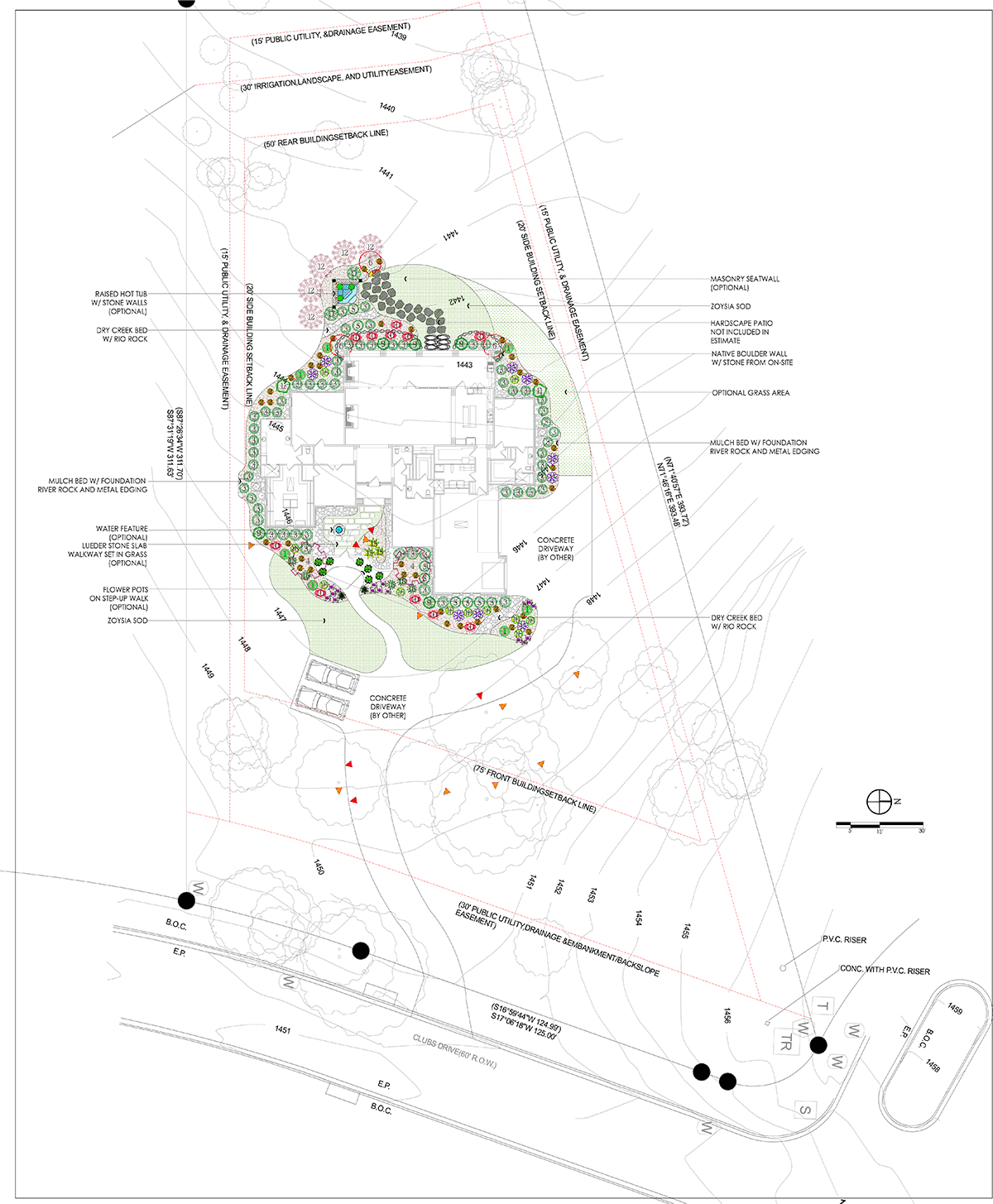 ibitors that we have to deal with in the Hill Country, whether it is deer, drought or heat.  Our staff has an extensive knowledge of deer tolerant and water conservative plants to help our customers with the right choices to have a green and flowering landscape year round.
Each landscape design is individually crafted to the customer's wants and needs.  Our detail oriented designers will come to your residence, take all necessary measurements and locate existing features to help accurately plan for your new landscape.  Not only does this help with our design, it also helps the homeowner understand the location of the proposed work.
Every design is drawn to scale and presented at our office where many of our suggested plants are on display, as well as other various material samples.  Along with a detailed landscape design we provide you with descriptions and photos of all suggested plant materials.  Our goal is for you to completely understand and visualize your final landscape concept.