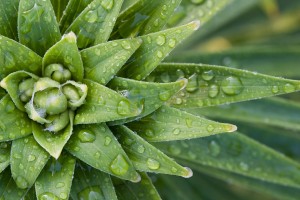 While we love using and planting drought tolerant plants, even the most arid plants need supplemental water to really thrive and flower to their full potential. We really enjoy and take pride in installing the best irrigation products where they can be used to their full potential. This means using drip irrigation in the beds, with filters and pressure regulators to keep the system happy and functional. Implementing the use of MP rotor tips on all our spray heads in lawn areas gets us the best coverage and reduces evaporation, saving water.
We also have the ability to install what is called a Baseline irrigation controller. If you can dream of a function that could save water, this system can do it. With moisture meters and flow control, we can accurately water your landscape without all the guesswork that comes with standard controllers and run times. We can remotely monitor your system from our office, and make any changes needed, it is really a state of the art system we are proud to offer. It also offers features that allow you to switch from rain water tanks, to well water, and back at the flip of a switch. Give us a call sometime, this system can literally do just about anything you can imagine.
-Trenton Belsher
Acacia Landscape and Design Sales
Trenton Belsher is a landscape designer here at Acacia Landscape. He grew up doing landscape work on the side with his Dad and helping design and pick out items for his Mom's interior design business. He later attended Texas A&M University where he graduated with a Bachelors in Landscape Architecture. He enjoys the challenge of designing something new for each client's unique situation and property.